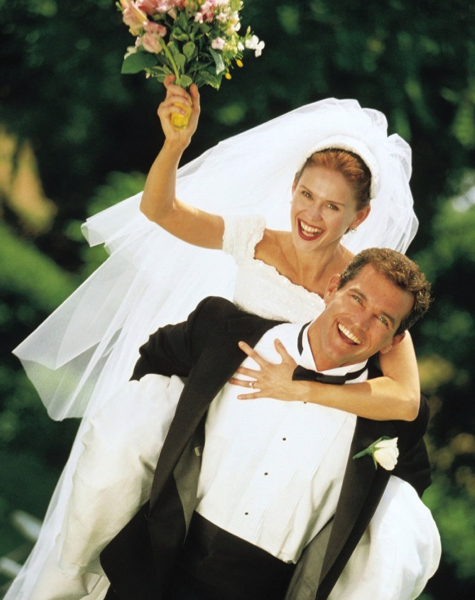 ---
Here is just a sample of the words of thanks - a.k.a. "Notable Notes" - that Neon Moon Entertainment has received over the years regarding our professional disc jockey services:

"Thank you for making our wedding magical. You are an extraordinary DJ and it was a pleasure working with you and your son. You have a knack for engaging everyone in the room. Wishing you continued success in the future. Go Blue!"
Julie & Shawn Ashley

"I cannot say enough good things about Neon Moon Entertainment. This was the only vendor that I was completely comfortable with going into the day of my wedding. Ron made me feel so good about his abilities and he did not let me down. He remembered my guests names and went out of his way to download the music that they wanted and was so involved throughout the whole night. I highly, highly recommend Neon Moon!"
Vincent & Amanda Lopez

"

Ron was AWESOME!! We got so many complements throughout the night how the music, the quality of the lighting, and how he got involved with the guests. Ron and I e-mailed back and forth as well as talked on the phone about what the song selection was going to be. He also made suggestions as to certain dance songs (mom/groom dance...We didn't have a traditional father/daughter dance). We are so happy that he was able to be a part of our special day and will definitely use him again if we have the chance to!

"
Craig & Rachell McLeod

"I just wanted to thank you again for everything you did for us on our wedding day. You definitely went above and beyond! I was talking to Mel and Lynsey (bridesmaids) on Saturday and they kept telling me how awesome you were! Seriously, couldn't have asked for a better guy to dj our wedding. I know it was echoing in there, and maybe not the most ideal setting, but you were so attentive to us and kept everything moving along. Thanks again Ron, and if there's anything I can do for you in the future, just let me know! Take care!"
Matt & Clair Scheiderer

"Thanks, Ron. You did an amazing job...we were thrilled! Also, I can't tell you how many compliments our family and friends gave you. They said you were one of the best DJs they've heard! Thanks again!!"
Brad & Jessica Rome

"Thank you very much for making our wedding so enjoyable. I think everybody really had a good time. If I hear of anybody that is in need of a DJ, I will definitely refer them to you."
Kristen & Jake Lloyd

"Thank you so much for being such an outstanding DJ! You did a wonderful job at our wedding and we greatly appreciate it! We received many compliments about the music and how involved you were with the crowd. We will refer you to any future people looking for a DJ, you are the best!"
April & Jeremy Lennox

"What an awesome job you did at our daughter's wedding... Everyone had a wonderful time and kept commenting on what a great DJ we had. I want to thank you for making our daughter's wedding a fun and memorable time. Thank you!"
Gene & Lynn Argy

"Neon Moon Entertainment and your endless talent made our wedding day far more memorable than anything! Forget the cake, the gown and any of the candle light... Everyone
remembers you - the entertainment and they are all still talking about you months later! Thank you, Ron. You can believe we have and will recommend Neon Moon Entertainment again and again! Ron - it meant so much to us to have you share in our wedding day!"
Christine & Brett Welling

"Thank you! Thank You! Thank You! We had a great time! And that's all I've heard from everyone else. You made the party exactly the way I imagined it! It was so fun!"
Shannon & Darrin Proulx

"This year's Holiday Gala was the best ever. Thank you - you made the event perfect! I've heard over & over & over, the DJ made the evening."
Debbie Thomas
Oakland Community College

"You really helped to make our reception a smash! So many guests commented on your enthusiasm and style - you really know what you are doing!"
Amy & Doug Cicchini

"We have received so many comments about 'what an excellent DJ' and they were right! We thank you for making our reception run so smoothly. We thank you for your enthusiasm and for getting our guests out on the dance floor. We can't thank you enough."
Jackie & Tim Kuppler

"...We wanted to say a big THANK YOU for the great job you did at our wedding. EVERYBODY commented how awesome the DJ was and how fun you were. You really did a great job and I wanted you to know that we had a wonderful time and we owe a big part of that to you. Thanks again from both of us."
Kristi & Brett Sharpe

"We just wanted to thank you once again for the wonderful job you did. It was great the way you took control and put our minds at ease. We received so many compliments from our guests."
Shelly & Tom Burdick

"Thanks so much for DJing the wedding. You were awesome. Everybody said they had a great time and you were one of the best DJs they had ever seen."
Andrew & Tricia Alessi

.And we are proud to say we have many more notes like these on file!